Deep roots, close connections
What began as a dream is today the area's most exceptional retirement community in Bartlesville, located on 26 lovely acres close to Highway 75 including a lake and walking trails with dining, shopping, business services and attractions close by. Green Country Village is a not-for-profit, rental senior living community offering three lifestyle choices: independent living, assisted living and memory care (in fact, the area's only retirement community offering memory care). This comfortable, tranquil community is made up of friendly, familiar faces — many of whom have worked and lived in Bartlesville all their lives.
Who better to lead Green Country Village senior living than people who have the best interests of Bartlesville at heart? The Board is made up of hometown Bartlesville citizens committed to providing seniors an outstanding choice for their retirement years.
William Dausses, President
Glenda Garrison, Vice President
David Nelson, Treasurer
Stephen Colaw
John Gerkin
Steve Grogan
Kathy Hadden
Dayna McCoy
David Nelson
Ben Rovenstine
Steve Smith
Ted Lockin – Former 2-Term Bartlesville Mayor
My wife and I recently moved to independent living at Green Country Village. We had no idea how well it served citizens and are amazed at its beautiful campus of pristine buildings, trees and lake. Every day, we grow in confidence that we made the right decision. There are many amenities available, weekly menus of great food and an atmosphere of staff ready to make life more pleasant.  If change in living is on the horizon,  please take a tour and see if Green Country Village is an option to consider.
Jo Ann Brown – Daughter of Resident
A heartfelt thank you to all of the staff at Green Country Village. We recently moved my mom to an independent living apartment. We had a continued line of staff checking on us throughout the move in process. They would tell us everything they could do to help and never left without asking, "Now, what else can I do for you?"
Also, I appreciated utilizing one of the gorgeous guest rooms during the move. I had a comfortable, much needed night of sleep. Mom's move was a hot and tedious process, as summer moves can be, but the amazing staff members, the beautiful guest room and delicious meals we had certainly took a lot of pain out of the process. I am looking forward to spending more time in the guest room while enjoying some quality time visiting my mom in her new apartment at Green Country Village.
Carla Cherry – IL Resident
Green Country Village's independent living building is beautiful. The apartments are great (and so is the food!), but the most important outstanding issue is the staff. They will literally "bend over backwards" for the residents. From maintenance to transportation to housekeeping to dietary and so many others, all are here to make our stay pleasant. We even have security in the building at night to call if we have any problems, which means we have 24-hour staff on duty at all times.
Carolyn Jones – AL Resident
The staff and residents at Green Country Village are so warm and friendly. I have lived in both independent and assisted living. Everyone goes out of their way to make you feel welcome.
Brian Barnes – Transportation Specialist
I love working at Green Country Village because I get to serve the most grateful generation ever! My relationship to these fun-loving folks has turned into a beautiful friendship. It also feels like I have adopted 100+ grandparents that I never had.
Matt St. John – Refurbishment Coordinator
I love working at Green Country Village because the residents and staff get along like one big happy family. There are some pretty special bonds formed between us and it makes coming to work enjoyable. My coworkers and I know what teamwork is and we wear many different hats around here and are ready at the drop of a hat to fill in and help others out no matter what the task. Making this place feel like a home and not a rental is what we take pride in and it shows. I have worked in similar establishments and Green Country Village by far outshines them all.
Maddie F. – Granddaughter of Resident
Green Country Village has the kindest nurses, activity directors and staff! Visiting my grandfather there was the best. Each day has a different schedule of activities and they serve amazing meals 3 times a day. The people truly go out of their way to make each day special. Thank you, Green Country Village, for all the hard work you do!  The memories of spending time there will always be cherished.
Sandy Heidorn – IL Resident
My experience has been positive and enjoyable. The activities are well planned, helpful and plentiful. The food and service is excellent. The housekeeping staff is friendly and efficient. All services are intended to fulfill your comfort and happiness. Green Country Village is well organized to enhance comfort and satisfaction.
Perry Dickey – IL Resident
My wife and I became residents of Green Country Village four years ago. This was a major move for us, as we had never lived in an apartment during our 66 years of marriage. It was quick and easy as we visited GCV, inspected and selected an apartment and moved in two weeks later. It was a great relief to be free of the burdens of owning and maintaining a home. Also, it was a new experience for us to live so close with many other people; however, we promptly discovered that other residents were friendly and willing for us to feel accepted and welcome as part of an extended family.
Facilities are well designed, constructed and maintained to provide individual apartments that are safe and private. There is easy access to common areas and contact with other residents. Staff and all employees are well qualified, extremely friendly and willing to provide assistance as needed or requested 24/7. Also, there are many fine amenities and activities provided for the comfort and entertainment of residents.
My wife and I enjoy living at Green Country Village and I highly recommend it as the best option for anyone seeking independent or assisted living facilities.
Grace Moberly – AL Resident
Of all the places I have been for head bumps, I have begged them to "bring me back home" to assisted living at Green Country Village. There is no place like it. It is the place to be when you need it, and I need it!
Food- 5 stars
Care aides- 5 stars
Nurses-5 stars
Activities- 5 stars
Management- 5 stars
Friends, so many kind and caring people!
It is THE place!
Steve Heidorn – Son of IL Residents
My parents always said that they were not the type to live in a retirement community. After several years of not being able to keep up with their home and yard, they reluctantly looked at Green Country Village. Now, they say that they should have moved there several years ago. Visiting them on a regular basis, I am impressed with the attentiveness of the staff, the activities that are provided, and the sense of community for the residences. We still have our family dinners at my home once a week and sometimes have them in "their" dinner hall when mom and dad do not want to brave the elements. Green Country Village provided the answer we needed for not only my parents, but for all us.
Vanessa Drummond – Daughter of IL Resident
My mother moved to Green Country Village from her home in California, and has never looked back! She loves her beautiful two bedroom apartment and the balcony she has covered with flowers, overlooking the lake. The staff and residents are so welcoming, and it is always easy to find a friendly table with interesting people to sit with at mealtime. (Beware – The food is so good mom has gained a few pounds!) It was very important to mom that she could bring her cat, and Gracie loves Green Country Village, too! Mom tells friends in both California and Bartlesville that if they're considering moving, Green Country Village should be at the top of the list!
Meet our leadership team of caring professionals
Sheryl McComas
Executive Director
With over 25 years of experience in senior living, Sheryl brings a wide array of knowledge to Green Country Village. A licensed Long-Term Care Administrator since 1997, her experience includes Medicare/Medicaid Long Term Care, Assisted Living, Memory Support and Independent Living. Sheryl has served on the LeadingAge Oklahoma Board of Directors, an entity serving Not-For-Profit senior housing, since 2015 and is currently serving as the President Elect. Her passion is serving seniors, giving families the peace of mind that their loved ones are cared for and providing an energizing, fun workplace where employees are important and encouraged to create lasting relationships with the seniors they serve.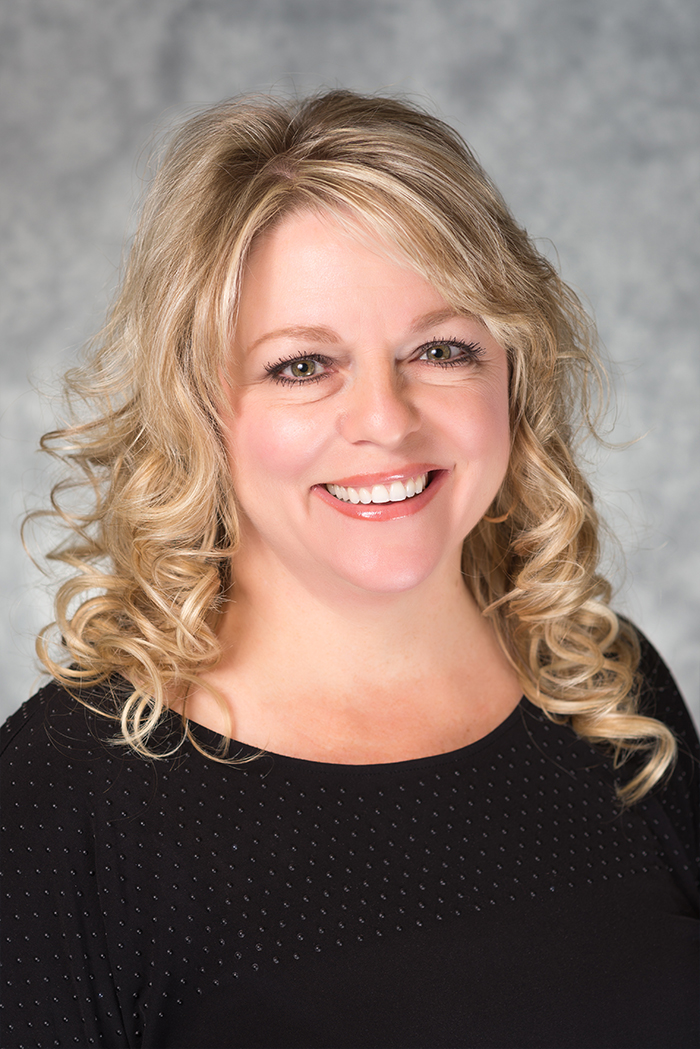 Heather Billingsley
Director of Assisted Living
Heather Billingsley has over 25 years' experience in the healthcare industry. She began her career at Green Country Village in 1999 upon completion of the construction of the Assisted Living and Memory Care communities. Heather is responsible for the day to day operation in the Assisted Living and Memory Care. She leads a dedicated team that offers around the clock care, ensuring the general well-being of residents through the delivery of high quality services and programs.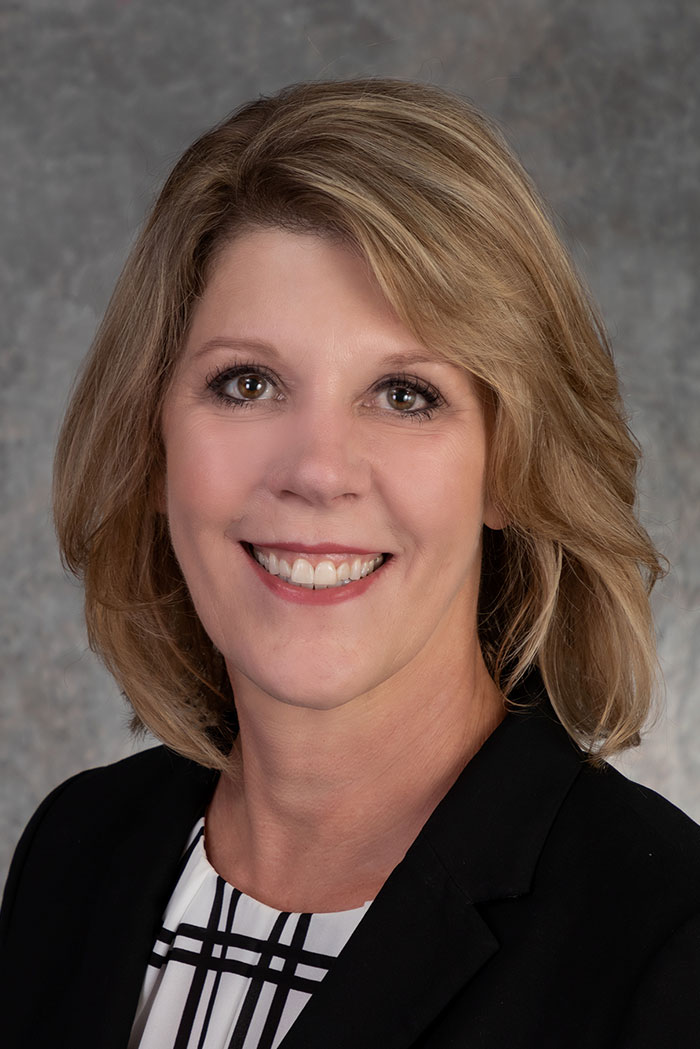 Casey Williams
Marketing Director
Casey Williams, Residency Director, joined the Green Country Village team in November, 2017. Although new to the Green Country community, she has been an active member of the Bartlesville community for 20 years. Casey has been involved on several boards and committees. She designed, marketed, and opened a local preschool as well as taught in the public school system. She is passionate about collaborating with the Green Country team to ensure that the residents have a fulfilling and active experience in their home.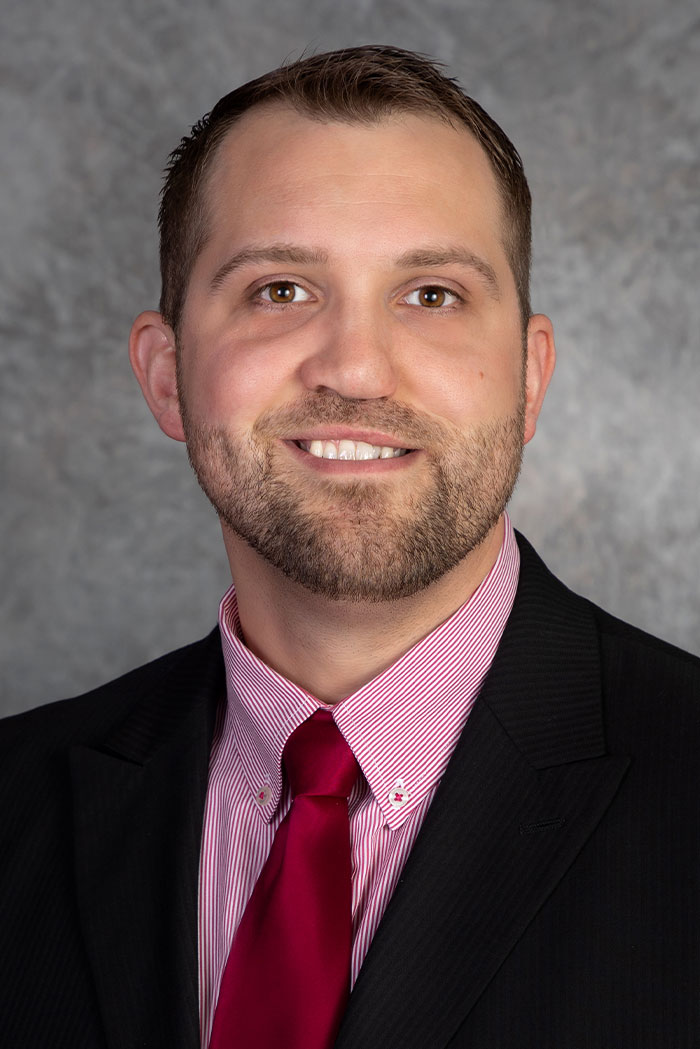 Gerry Sigworth
Life Enrichment Director
Gerry joined Green Country Village in April of 2022. He is originally from the Marion, Indiana area and has served in various ministry roles within the church for over seven years. He holds a Masters in Pastoral Ministries from Wesleyan Seminary, Marion, Indiana, and is also an ordained minister in the Wesleyan Church. Gerry plays the guitar and sings regularly for the residents and leads worship for his church. Gerry noted that coming to work at Green Country Village has been a blessing and allows him to share his ministry background and music in a meaningful way with the residents. He is a proud father of two kids and has been married to the love of his life since 2011. He is an avid hunter, archer, and enjoys the outdoors.
Jordan Foote
Director of Culinary Services
Jordan joined Green Country Village in March of 2022. He was born in Wichita, Kansas, and raised in Texas, New York, and Virginia. Jordan then earned a degree in substance abuse counseling from Newman University. He now enjoys providing a satisfying culinary experience to those he serves and has been in the restaurant business for over sixteen years. Jordan shared he's looking forward to getting to know the residents in the Green Country Village community on a more personal level and share his culinary expertise outside of a traditional restaurant setting.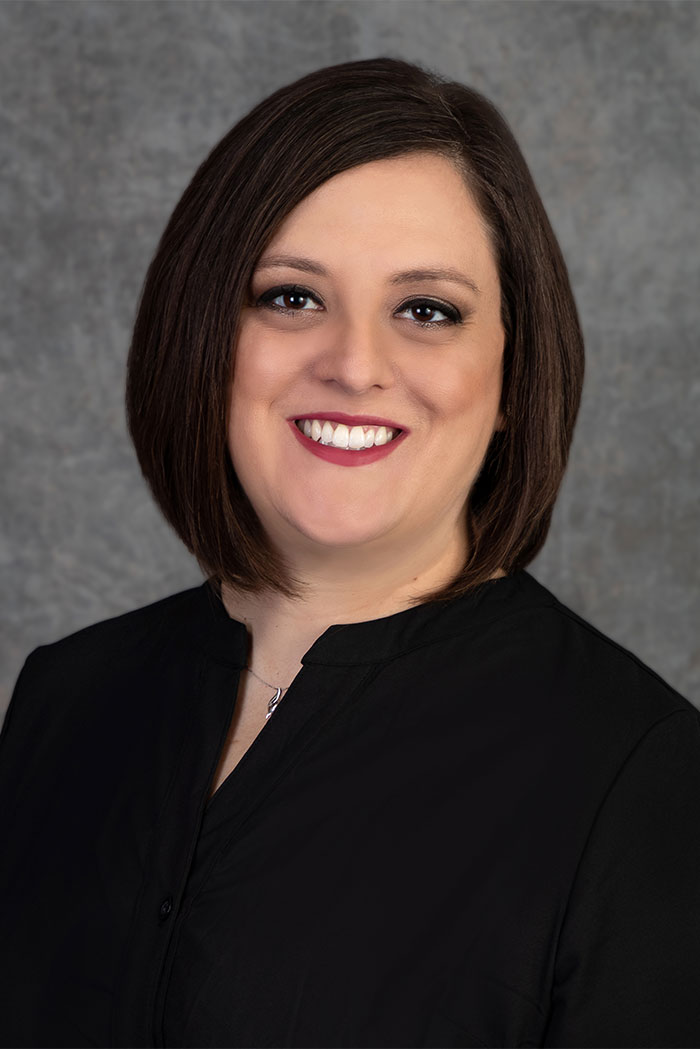 Hillary Smith
Director of Human Resources and Community Services
Hillary has over 20 years' experience in the senior living industry. She joined the Green Country Village team in 2006 and has managed a variety of departments, currently serving as the Director of Human Resources and Community Services. Hillary oversees the implementation of LCS Signature Programs and manages cultural development throughout Green Country Village. She was the point person in the renovations of all common area spaces in the independent living building, designing and coordinating new assets from furniture to flooring. Hillary has a degree in Healthcare Administration from Oklahoma Wesleyan University in Bartlesville, Ok. She is also nationally and state licensed in Oklahoma as an administrator of assisted living.
Terry Miller
Plant Manager
Terry Miller joined Green Country Village in January of 2020. He has worked in the management industry for over 33 years and spent the last 14 years in commercial building maintenance.
Terry in a Certified Licensed Locksmith and also co-pastors Bartlesville Warriors for Christ Church with his wife Tina. He is a Bartlesville native and takes great pride in Helping make Green Country Village be a better living experience For all of its residents.
Green Country Village is managed by industry leader Life Care Services®, An LCS® Company, which was established in 1971 and is based in Des Moines, Iowa. Life Care Services provides operations management, marketing, and sales management for not-for- profit and for-profit senior living communities, independent and stand-alone assisted living, memory care, and rental communities nationwide.
We'd love to hear from you!