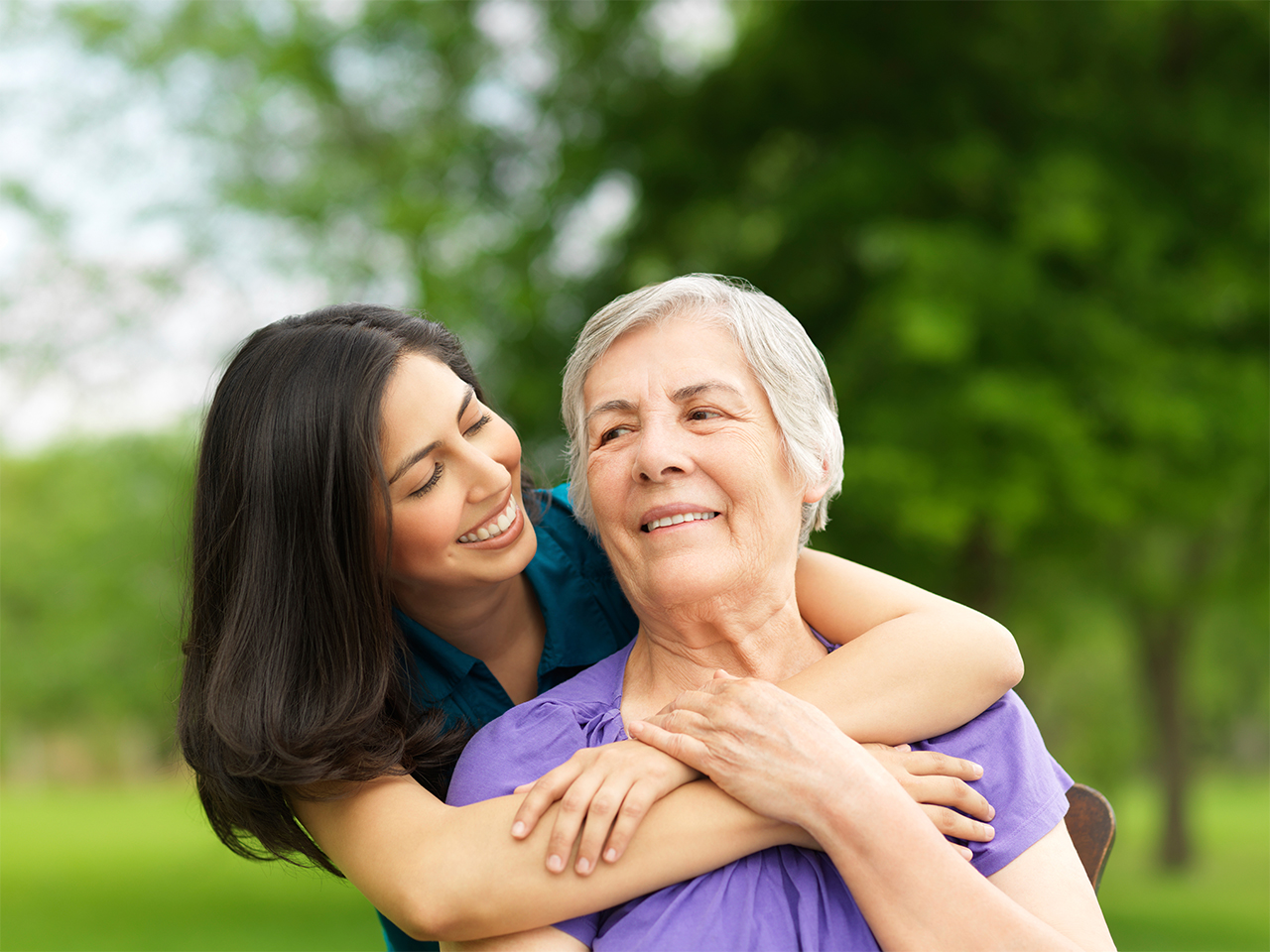 The right time to make your move
The best time to move to a retirement community is when you are still active and in good health, so that you can continue to enhance your quality of life while being relieved of everyday worries such as housework or home repairs. Living in a stimulating environment, knowing friends and support are close by, benefitting from dynamic wellness programs and looking forward to new activities and opportunities each day helps you maintain—and improve—your health and outlook on life.
Researching options for parents and loved ones
Add to that the peace of mind of knowing you can benefit from the extra support of multiple care levels when needed. Green Country Village is Bartlesville's only senior living option to offer independent living, assisted living and memory care on one campus. This gives you a sound plan for the future and reassures your family that as your needs change, you will receive the assistance you need.
At Green Country Village, we are here to help, whether it's answering questions, taking you on a tour of our lovely grounds, or helping you speak with your parents or loved ones. It's good to know that even as needs change for your parent or loved one, the appropriate level of care is available right here in a familiar and safe setting filled with friendly faces, stimulating activities, a strong focus on wellness and much more. Once you have visited the senior living options in the area, we think you'll agree: Green Country Village is the best choice for a warm, welcoming lifestyle now and in the future.
Lifestyle Options at Green Country Village
10 Signs It Might Be Time for Assisted Living
Get answers to frequently asked questions.
Activities of Daily Living
The tasks people perform each day, such as dressing, bathing, grooming, dining, and medication management.
Assisted Living
Assisted living offers individuals assistance with the activities of daily living—dressing, bathing, dining, and medication management. Services such as transportation, dining, housekeeping and more usually are included.
Continuum of Care
A variety of options for accommodating changing needs, such as independent living, assisted living and memory care.
Dementia
Dementia can be a variety of diagnoses, the most common of which is Alzheimer's. This disease begins slowly, but over time, symptoms worsen. While occasional memory problems are common for individuals over age 65, people with dementia cannot retrieve information and in most cases, lose the ability to remember.
Long-term Care Insurance
Long-term care insurance is a type of insurance developed specifically to cover the cost of skilled nursing, assisted living, home health care and other long-term care services, and each policy has its own restrictions. These services are usually not covered by traditional health insurance or Medicare.
Medicare
The federal health insurance program for people who are 65 and older, certain younger people with disabilities, and people with End-Stage Renal Disease. Medicare Parts A, B, C and D cover specific services and care.
Medicaid
A program of medical assistance designed for those unable to afford regular medical service and financed by the state and federal governments—available only in a skilled nursing setting. Green Country Village does not accept Medicare or Medicaid. However, if you would like more specific information, go to www.medicare.gov.
Memory Care
Memory care provides a specialized atmosphere for residents coping with memory loss, Alzheimer's or other dementia-related disorders. Therapeutic activities and programs help maximize cognitive development, diminish anxiety, lessen confusion and increase peace of mind.
Veterans Benefits
If you are a Veteran or the widow of a Veteran, you may be eligible for a wide variety of benefits available to all U.S. military Veterans. These include disability compensation, pension, education and training, health care, home loans, insurance, vocation rehabilitation and employment, and burial. For complete details, go to www.benefits.va.gov.