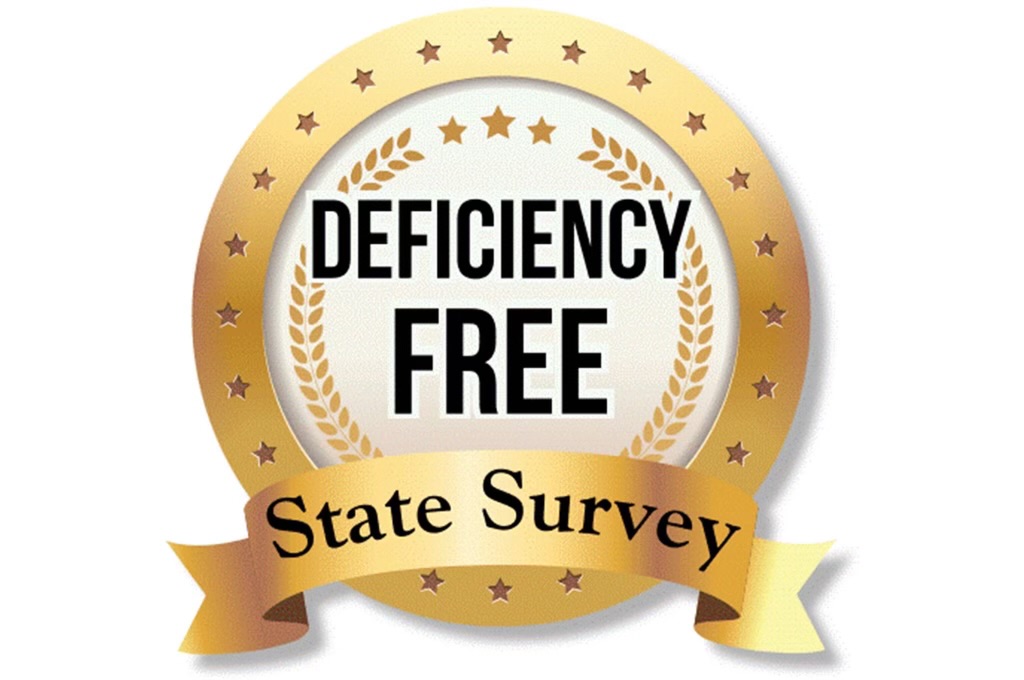 Many of you may not realize that the Assisted Living and Lakeview communities are licensed by the Oklahoma State Department of Health to provide assisted living services. Simply put, this means that we must follow certain rules and regulations for the services we provide. We are periodically surveyed/inspected by the state to ensure that we are in compliance with state health laws. The OSDH completed their survey for Assisted Living and Lakeview Memory Care this week, and we are proud to announce we were deficiency free! This is not an easy accomplishment!
Green Country Village continues to grow and thrive. Thanks to an active and engaged team of directors, associates, board of directors, residents, families and friends, we are recognized as a leader for our community. A special thank you to the associates who work in Assisted Living and Lakeview Memory Care for providing the supportive care and services needed for our residents.
 
Thank you for letting us serve you!
Sheryl Kenimer
Executive Director
Heather Billingsley
Director of Assisted Living and Memory Care